I have been supporting others in their holistic health needs as a Recreation Therapist since 2016. Feeling limited by the information I was allowed to share within my scope of practice, I became a Functional Medicine Certified Health Coach. This combination of training gives me a unique understanding of health in sport, and allows me to provide more support and guidance than your average health coach.
As an off-road triathlete, runner and mountain biker, I understand the unique physical and mental challenges that active humans experience. I am committed to ensuring that you feel the vitality that you deserve so you can spend time doing the things you love (and feel good doing them!)
As a self-proclaimed physiology nerd, I was drawn to functional medicine, as it shows how the things you do every day change the internal workings of your body. Working in this model allows me to educate my clients on how their body works and how they can take small steps towards mental and physical health. 
Mental illness is not a brain problem. It's a disconnect between your body and your brain. And believe it or not, you don't need medication to fix this. It gives me so much joy to support people in taking control of their mental health by incorporating "hacks" into their daily life that allow the body to function at its best. 

I was taught that exercises was the best anti-depressant out there. But if that was the case, why was I still so depressed even though I was an athlete? When I found out I wasn't the only one feeling this way, I knew I had to do something.
Several years ago, I was struggling with depression and anxiety. This was a very confusing experience for me because as an endurance athlete, I was exercising vigorously daily. Shouldn't that be giving me all the endorphins I needed to feel happy? Apparently not. I opened up about my struggles and found I wasn't the only one who was going through this and knew I had to do something. After working with a functional medicine doctor and "taking my own medicine" (i.e. recreation therapy), I finally found relief. I'm happy to say that I have the education combined with the professional and personal experience to help other active humans to navigate their mental health concerns and experience long lasting mental wellness (finally!)
Want to hear more about Jennifer's perspectives? Click the images below to listen in on Jennifer's free interviews and education sessions.
Read the latest health information, just for endurance athletes!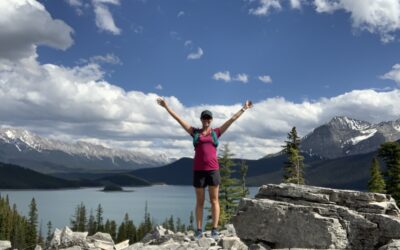 My biggest job as a health coach is to help people to get clear on their goals and the support them on their way to...

At Ignite, we know that small changes make for big results. Our goal is to help you take back control of your mental health so you can feel like yourself again. We use a unique combination of activity based therapy and health interventions to understand and treat the root cause of your depression and anxiety. We pride ourselves on helping you to find flexible solutions that fit into your lifestyle. We give you the tools to feel your best, and perform even better.