Winter Got You Down?
Don't let the season control your mood and energy!
This winter, take control of you mood and energy so you feel your best all year
Does this sound familiar?

I feel dread as winter approaches

My energy levels drop in the fall

I feel so "blah" in the winter

I struggle to feel motivated in the winter

I struggle to get out of bed in the morning

I feel pessimistic in the winter

I feel sad or more depressed in the winter

I crave and eat more carbs all winter long

I feel socially withdrawn during the winter

I'd rather stay in bed than do anything else

I struggle to focus in the winter

I feel exhausted in the winter

I know some things I could do to feel better but don't follow through

I'm sick and tired of feeling like this
You deserve to feel your best all year, let me help.
Customized Solutions to Beat the Winter Blues, Forever.
The days are short, the weather gets bleak, and without fail, you feel your mood and energy drop. Whether this is your first time experiencing this change or it's an ongoing trend, it's time you take control!
Taking control isn't easy. It takes commitment and follow through, which can be a major challenge when you're already feeling low. That's why I've created this program!
Beat the Winter Blues is designed to give you the tools and skills you need to build a custom plan that fits YOUR life so that seasonal depression (or just feeling "blah" in the winter) is not part of your typical cycle anymore.
Goal Exploration
Virtual 1 on 1 session to meet Jennifer, share your experiences and set your goals. These sessions must be completed before the first group session.
Tool Kit Development
Weekly video lessons will teach you the skills you need. A weekly schedule will keep you accountable to your goals.
Community Support
Connection is key! Monthly virtual meetings and ongoing group chat will ensure you're accountable and supported.
Weekly Reflections
Each week you'll complete a reflection exercise and will receive written feedback from Jennifer to support you further.
1 x 2 hours virtual 1 on 1 goal exploration session
4 x 1 hour virtual group support sessions
February 1, March 1, April 5, May 3, 2022 (first Wednesday of each month) 
1-2 hours of weekly video lessons to teach you tools you need
Weekly reflection activity. Responses will be reviewed and written feedback provided

4 months unlimited text and voices messaging with your group (includes group replies and support from Jennifer)
Small group (12 max) means your coach is attentive and committed to your success
Upfront Payment
Save $200 if you pay upfront
Credit card and e-transfer accepted for one time payments
Monthly Payments
monthly payments of
Auto charge credit card payments only for monthly payments
Topic #1
Making Space for Change
The truth is that in order to heal you're going to need to commit some time. I can hear it all the way from here…"Jennifer, I don't have any time!" Trust me, together we'll find some. We'll clear you time, your environment, and your mind and set up boundaries to protect the space you've created.
Topic #2
The Inflammation – Depression Connection 
The research shows that depression is an inflammatory condition. You'll learn about what inflammation is, where is comes from and we'll work together to implement strategies to reduce it.
Topic #3
Depression Reducing Activities 
There's loads of research out there on different things you can do to reduce depression. How are you supposed to know which ones to do? I'll give you a few that everyone should do (because the research is just that good), give you the resources you need to decide what other strategies you'd like to try, and hold you accountable to your goals.
Topic #4
Creating a Mental Health Routine
This topics brings it all together. You'll have learned and tried lots of stuff. We can't expect to do it all every single day, but we need to do something each day to keep it rolling. We'll work together to create a routine that fits into your lifestyle and is something that make you feel amazing!
Ready to get started?
Only 12 seats available each year. Don't miss out!
Registration deadline: January 23, 2023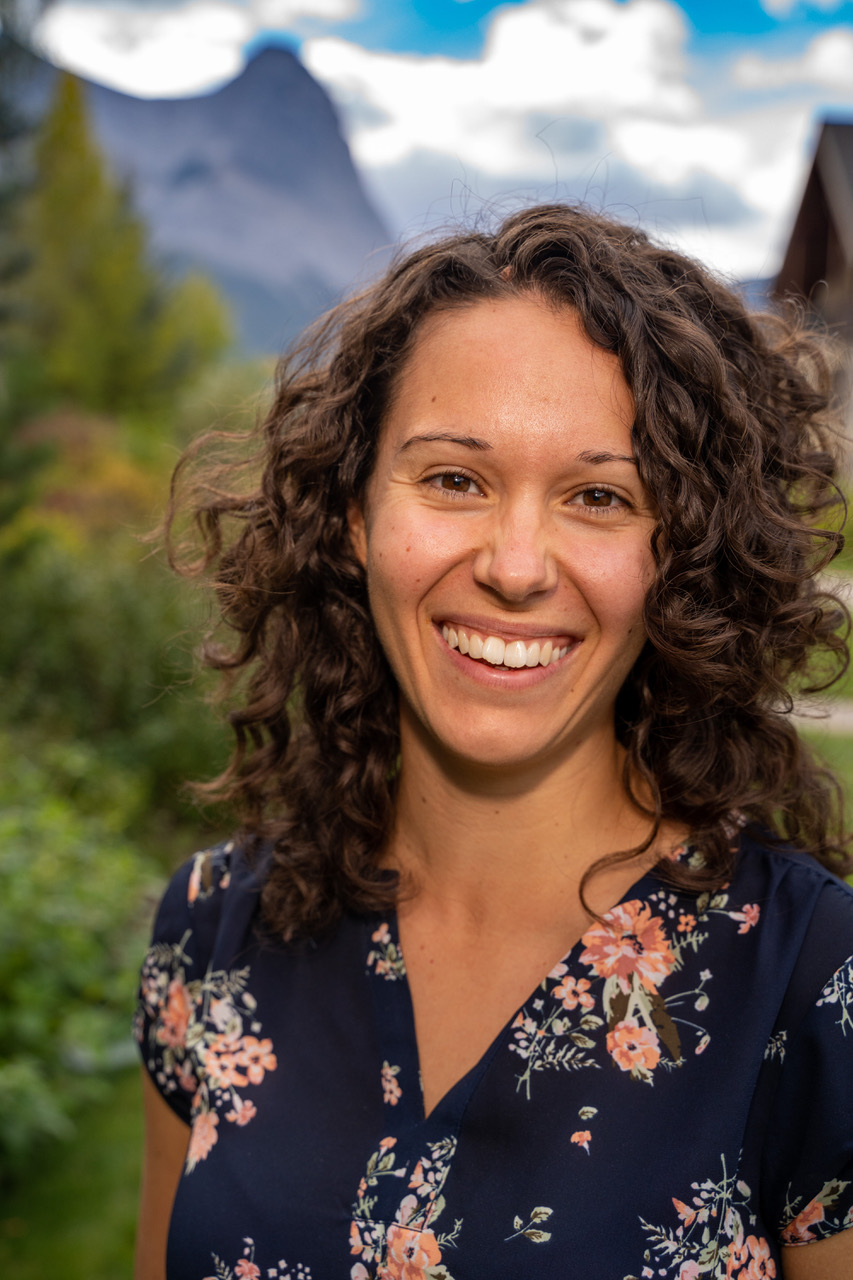 I'm Jennifer!
A few years ago, I was in a pretty dark place. It made no sense to me. I had a great job, a beautiful home, a loving partner, great friends, a supportive family, good health, but yet I felt miserable. 
I remember sitting in "the chair" (where I spent way too much time at this stage of my life) when suddenly it dawned on me: I need to start taking some of my own medicine. 
You see, I was working as a Recreation Therapist and telling my clients all these things they needed to do, but I wasn't doing any of them. No wonder I felt like crap! I started taking some steps to make myself feel better, and my mood definitely improved. 
But then it seemed that all the physical activity, meditation, and nature exposure in the world couldn't get me to where I wanted to be. I felt better, but still not 100%. I sought help from a functional medicine physician and got more pieces of the puzzle put together. 
Now, several years later, I'm in control of my depression and anxiety. Sometimes it tries to sneak back in, but I have the skills and confidence to get back on track before I get too deep.
I've since added education in Functional Medicine to my arsenal so that I can support people in all areas of health (rather than just recreation). With my experience and training, I know I can help you rise above your depression and anxiety so you too can feel like yourself again!

Calm, controlled, and focused mindset

More connected to social circles

Consistent energy all day

Sleeping soundly through the night

Resilient in the face of challenges

Able to reframe negative thoughts

Healthy body from the inside out

Feeling good about yourself

Like the best version of yourself
If You're Doing the Same Thing Over and Over and Expecting Different Results…
…It's time to try something different.
You're right, it's hard. There's an overwhelming amount of mental health information out there, and it always seems to be changing. How are you supposed to know what you need to beat this thing?
Let me help you to take the confusion out of taking care of your mind and body. I will help you understand why healing can be so hard, and support you in the process so you can get back to being the amazing person you are.
Frequently Asked Questions
 What is your cancellation and refund policy?
There is a non-refundable $300 deposit built into both registration types (upfront and monthly recurring). If at anytime you cancel before the program starts, you will forfeit this deposit, and the remaining amount paid will be refunded. For monthly recurring payments, your first payment will be taken when you register and is your deposit.
If you cancel after your goal setting appointment, you will forfeit $500 (total, including your deposit) and the remaining amount paid will be returned to you. If you are on the monthly payment plan, your credit card will be charged for the remaining $200 by mid February.
Refunds for cancellations will be processed up to March 30, 2022. If you choose to quit the program after this date, you will be charged for the full program and no refunds will be issued. If you are on the monthly payment system, your credit card will be charged for the remaining 2 months. 
Are there any minimum or maximum numbers of participants?
This program will run if a minimum of 4 people are registered by 11:59pm on January 23, 2023. If the minimum number is not met, anyone who has registered will be contacted and fully refunded any amount paid towards the program.
There is a maximum of 12 participants.
Are all the sessions mandatory?
The 1 on 1 goal setting session is mandatory. Weekly reflection submissions are mandatory. The group support sessions and group chat are highly recommended for best results, but not required. Missed sessions will not be refunded.
Will the live group calls be recorded?
No. For the privacy of the participants in the session, these sessions will not be recorded or shared.
Do I need to have been diagnosed with a mental illness to participate?
No. If you feel your mood and energy are impacted by the winter season, you're a fit for this program.
How much time can I expect to commit outside of sessions?
There will be 1-2 hours of online education each week, plus about 30 minutes of reflection/homework. You will also need time to implement the changes, which will vary depending on your goals. You can't expect to get results if you don't put in some work!
But don't worry. The first month is focused on creating time and space to create change. We will work together on this so you can be successful in the long run!
Ready to get started?
Only 12 seats available each year. Don't miss out!
Registration deadline: January 23, 2023